Insights™
Make informed decisions with near real-time industry and peer comparison analysis
Insights™ provides an easy to use application to access industry and peer group data as well as industry benchmarking, so you can be better informed to make smart data driven business decisions
Make better sense of your data
Improve your data and analytics strategy moving forward by levaraging real-time industry and peer group data to measure performance against the competition, analyze trends, and make a successful action plan.
Stay informed
Put your data to work for you
Insights is the only analytics solution on the market that provides lenders with real-time industry and benchmarking data to analyze key metrics, including efficiency, operational costs, and market penetration.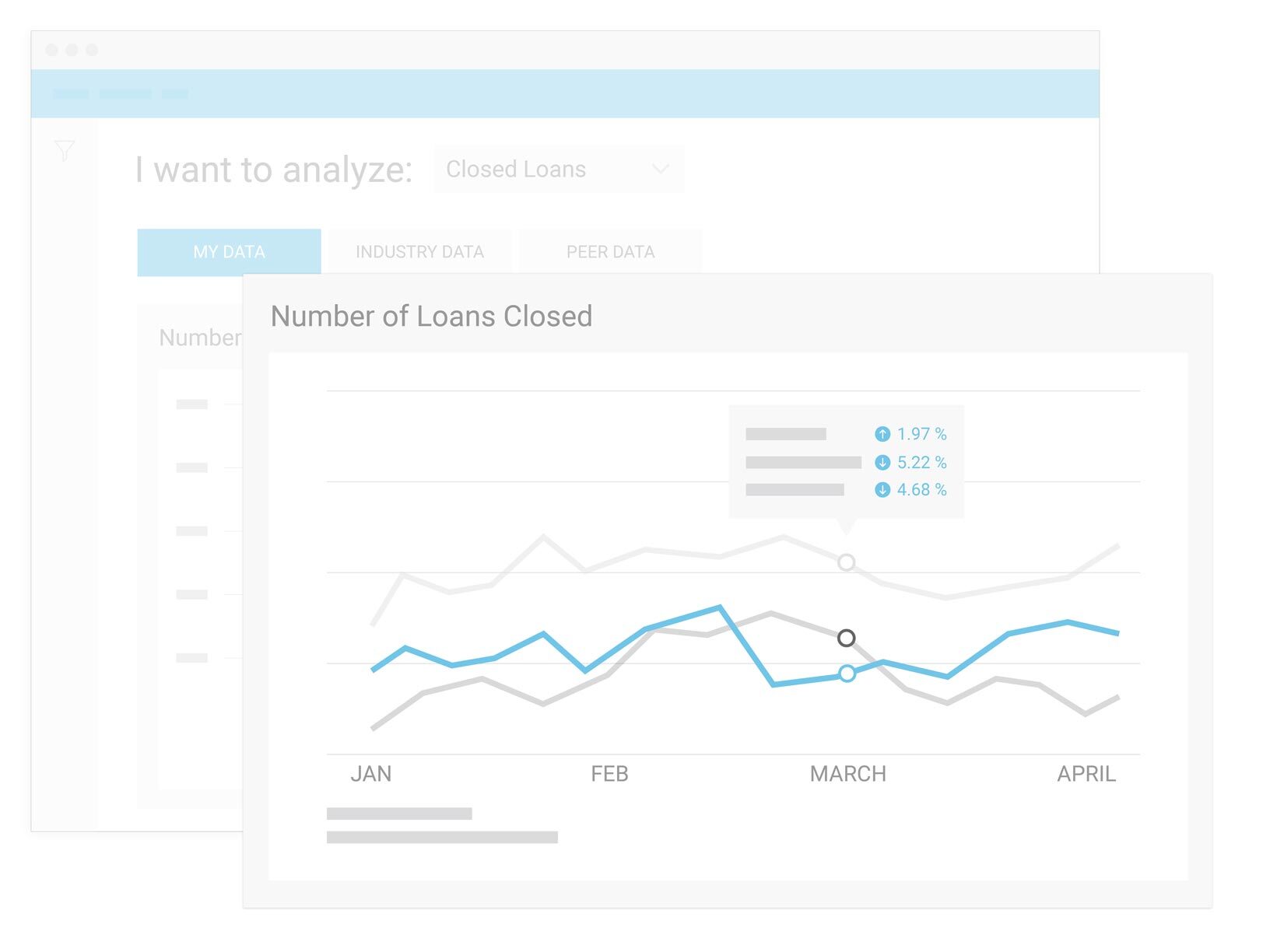 See where you stand
Benchmarking and industry analytics
Compare performance against data from thousands of ICE Mortgage Technology® lenders to gain a better understanding of how you compare, so you can remain competitive.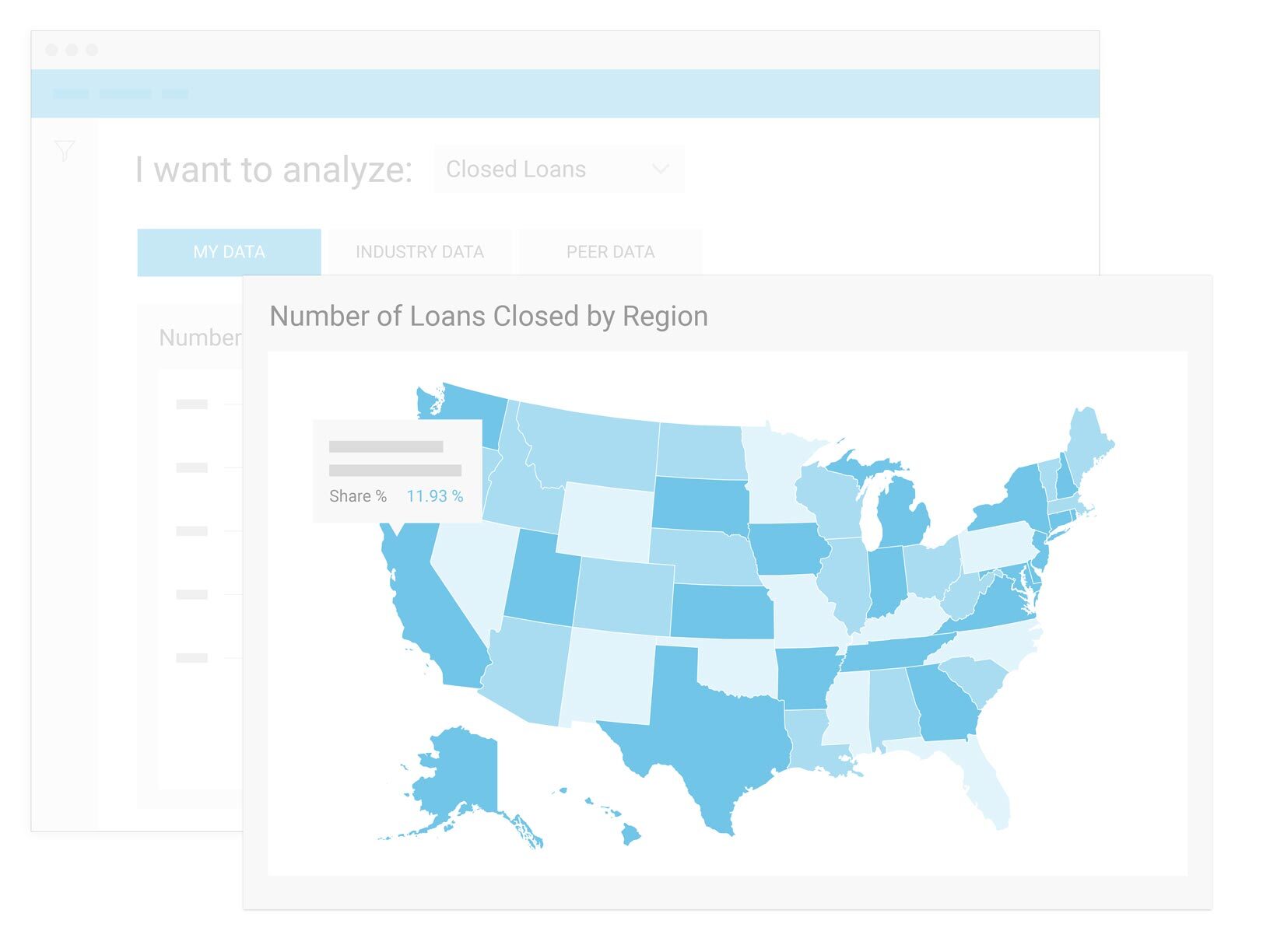 Keep up-to-date
Industry analytics
View important near real-time industry trends including demographic information. Industry analytics helps you stay on top of changes in the mortgage industry to understand important trends such as the average time to close, changes in interest rates, borrower demographics, credit scores, and more. Users can customize the data by time period, geography and a variety of loan characteristics.
Your end-to-end workflow
Streamline every step of the mortgage process
ICE Mortgage Technology® delivers a true digital mortgage experience across your entire workflow. Our technology enables mortgage professionals across the industry to focus on personal connections where they need them most.
"What took my team hours, could take Insights™ seconds. And I can trust data straight from Encompass® and trust the benchmark data against peers."

Alan Wong
SVP of Application Technologies & Analytics
Dignified Home Loans, LLC
Read the story
Resources
Learn more about how ICE Mortgage Technology® is changing the industry and stay up-to-date with the latest tools and information.
See all resources
Data & analytics datasheet
Dignified Home Loans, LLC embraced Insights to propel change