Featured Customer success stories
First Home Mortgage simplifies the borrower experience with an end-to-end portal
Encompass Consumer Connect gives First Home Mortgage customers a streamlined experience that's sending conversion rates soaring.
TD Bank uses Velocify to drastically increase conversion rates
Automating loan officer's tasks and prioritizing leads has helped TD Bank reach out to customers faster than ever.
All Customer success stories
See how ICE Mortgage Technology has been creating real-life success for mortgage lending leaders.
Mann Mortgage eliminates stare-and-compare by automating document verification.
ICE Mortgage Analyzers™ automate document verification and import information directly into Encompass
Absolute Home Mortgage enables loan officers to be truly mobile
NextGen technology has enabled the loan officers and sales team at Absolute Home mortgage to intuitively meet borrowers' needs, right on the spot.
Mortgage Solutions uses Insights to gain a competitive edge
Mortgage Solutions improved marketing efforts and eliminated operational bottle necks using trustworthy data.
Waterstone Mortgage leverages Encompass Data Connect to bring transparency to decision-making
Data from Encompass Data Connect allows them to accurately forecast volume and eliminates guesswork.
PenFed increases scalability, productivity, and member satisfaction with Velocify
Automated borrower communications led to increased conversion rates and scalability.
George Mason Mortgage saw significant results in less than 30 days
Reduced turn times by 2 1/2 days and saved over $2 million in costs with Encompass Consumer Connect.
Gold Star Mortgage Financial Group used solid data to develop expansion strategies
Made data-driven decisions to improve recruiting, perform quick market analysis, and assess performance.
Googain, Inc. continues to grow as a top mortgage lender by adopting eClose
Automation and eClose technology are providing a frictionless experience for both borrowers and lending staff.
Lennar Mortgage, LLC saves time and money by making automation their central focus
Making automation the central focus of their business allows Lennar to continue to grow in any market.
Mr. Cooper works backwards from the customer to create a delightful experience
Automating the mortgage lending process provides borrowers with a highly interactive digital mortgage experience.
Columbus Capital Lending streamlines processes for growth
Decreased loan origination times by 2 1/2 days and expanded their client base through text with Encompass®.
Dignified Home Loans propels change using trustworthy data
They accomplish in seconds tasks that use to take hours using Insights.
Homeowners Financial Group close the gap between loan originators and borrowers
Leads turn into loans with an easy-to-use borrower portal.
Waterstone Mortgage accesses benchmarking and industry data quickly
With Insights™, they receive data 3-12 months prior to other options.
Encompass Data Connect™ helps American Pacific Mortgage boost overall data performance
Feedback from American Pacific developers was implemented to support high-volume growth.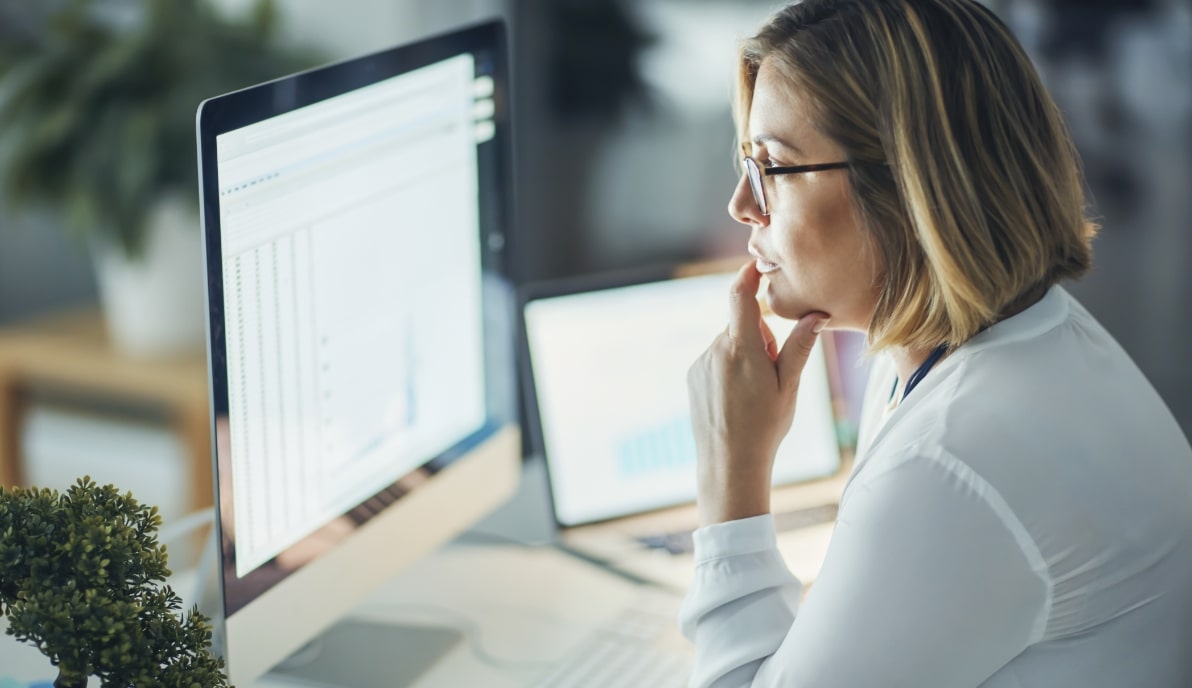 Your mortgage industry peers are sharing their key to success
We recently asked our customers how their partnership with ICE helped them achieve success and uncover new opportunities.
Unlock new stories