Encompass Data Connect®
Do more with your data, anytime and anywhere
Analyze your Encompass® data using your existing visualization tools to make data-driven decisions that can dramatically increase the efficiency, agility, and profitability of your business.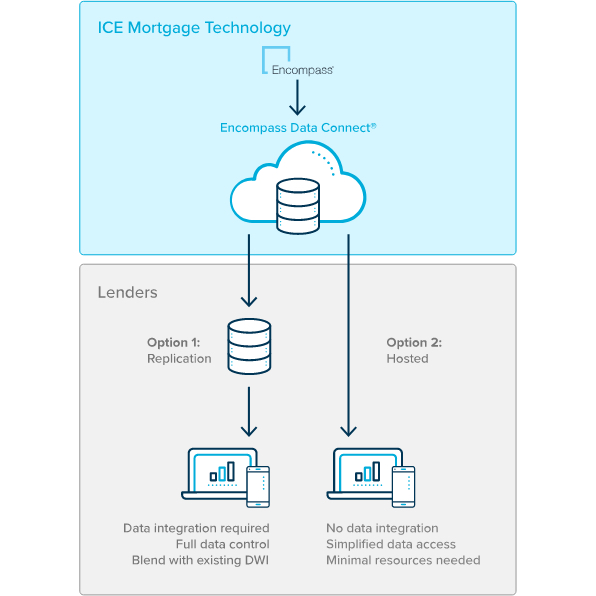 Unlock the power of data
Accelerate time-to-value for greater ROI
Two options to access all Encompass loan data fields in near real-time, without impacting Encompass performance
Audit multiple loans simultaneously, without limits on the number of fields
Get 3 years of historical data, right out of the box; additional years can be added
Reduce manual efforts with automatic database schema updates synced with changes in Encompass
Quick start with pre-built report templates in Tableau, Power BI and Qlik
Your end-to-end workflow
Streamline every step of the mortgage process
ICE Mortgage Technology® delivers a true digital mortgage experience across your entire workflow. Our technology enables mortgage professionals across the industry to focus on personal connections where they need them most.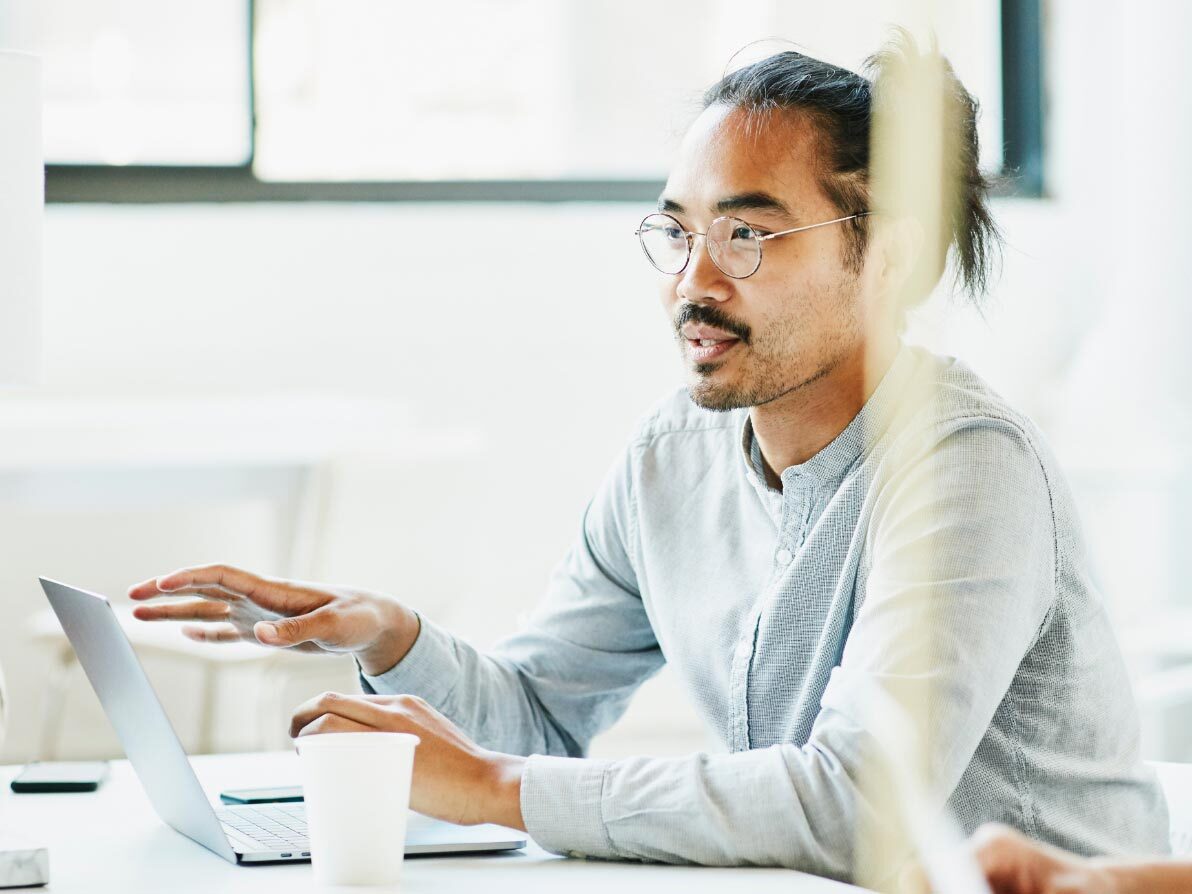 Professional services
Take your business to the next level with ICE Mortgage Technology® Professional Services
We offer customizable implementation packages, advisory consulting, custom solutions development, and project management. Our Professional Services representatives are ready to help you optimize your system and improve operational efficiencies so you can get the most out of your investment.
See how we ensure a smooth and efficient rollout
"Personally, I think Encompass Data Connect is one of the best products ICE Mortgage Technology has delivered in their new technology stack. Their developers took our feedback and implemented it into the product. It's exactly what we needed."

Michele Buschman
Vice President of Information Systems, American Pacific Mortgage
Learn more
Take your Encompass experience to the next level
Leverage solutions across the Encompass platform to make smarter business decisions, lower costs, and drive innovation across all your channels.
Encompass Consumer Connect®
Borrowers expect an engaging online experience. Are you delivering?
Encompass for Loan Officers
Empower your loan officers to drive more business and deliver better borrower experiences.
Encompass TPO Connect®
Optimize how you receive and manage loans from your Third-Party Originators.
Encompass CRM™
Generate leads, build relationships, grow faster, and stay compliant.
Encompass eClose
One source. One workflow: The future of closings is here.
Encompass Product & Pricing Service™
Loan pricing in an instant, with total confidence.
Encompass Investor Connect™
Loan delivery, funding, and purchases- fast.
Encompass Connector® for Salesforce®
Connect Encompass and Salesforce to create a true digital mortgage platform.
Home Equity
Connect Encompass and Salesforce to create a true digital mortgage platform.
Resources
Explore the below resources to learn more about how Encompass Data Connect can help you increase operational efficiencies, gain visibility into the latest industry trends and gain a competitive advantage.
See all resources
American Pacific Mortgage customer story
Waterstone Mortgage customer story