Comprehensive Real-Time Data, On-Demand
Our unique set of real-time data gives you an unmatched competitive advantage so you can make impactful business decisions.
*News organizations have the right to reuse this data, provided that ICE Mortgage Technology™, Inc. is credited as the source. For more information see our Privacy Policy.
Looking for details on how your business compares to the industry?
Check out the robust real-time data you can access through Insights

US Residential Mortgage Rate Lock Indices
ICE Mortgage Technology US Residential Rate Lock Indices track the average rate at which new residential home loans are locked each day using data from ICE Mortgage Technology. The indices offer a timely, data-driven indicator of US mortgage rates and can provide forward-looking insight to lenders and investors.
Learn more about the ICE US Residential Rate lock indices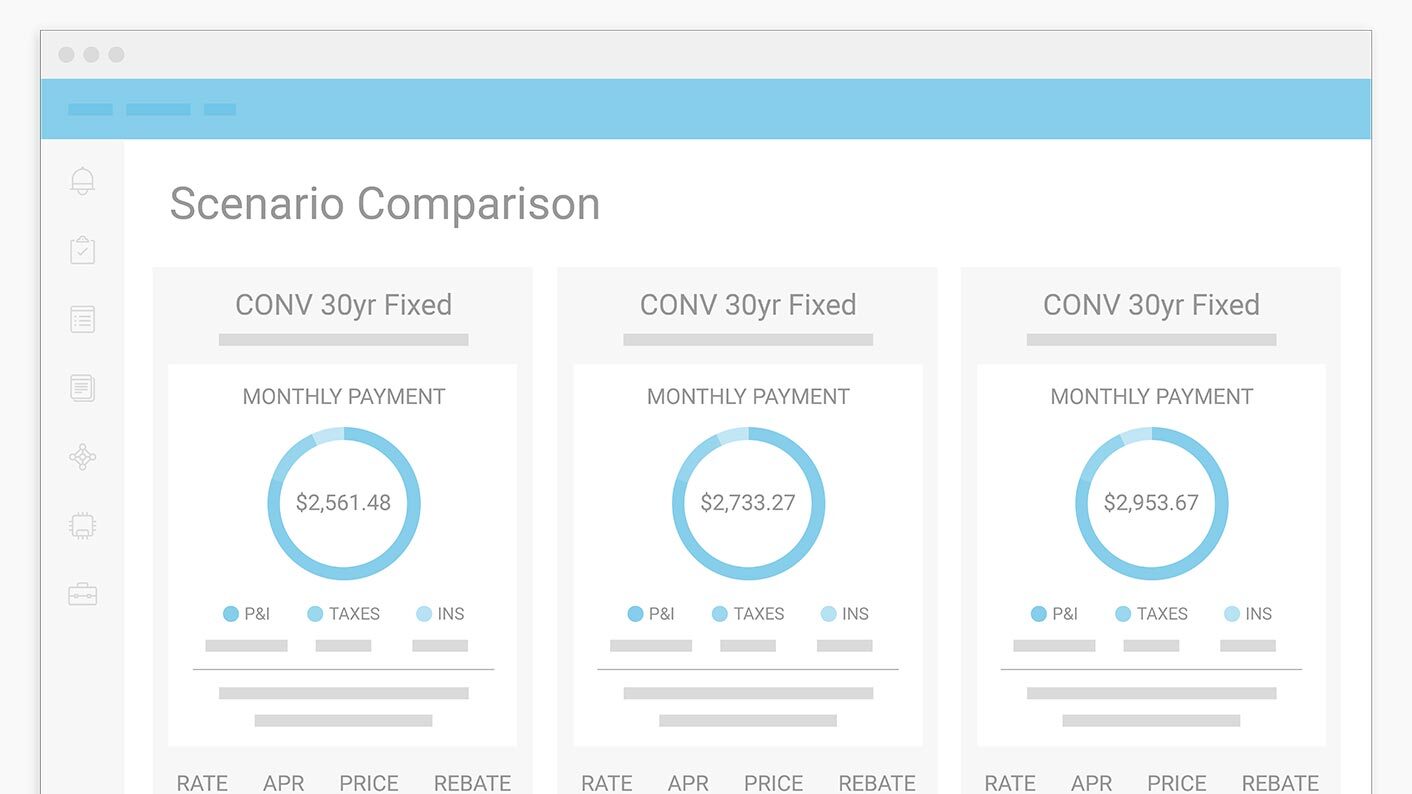 Best-of-breed technology for a truly digital mortgage.
Originate more loans, lower costs, reduce time-to-close.
See the ROI for yourself
A better borrower experience throughout the entire mortgage process
Lenders and borrowers want to close loans as fast as possible. Using intelligent automation and robust data, you can positively impact the borrower experience. What are the closed-loan trends that you need to beat? See the current FICO scores, loan-to-value, and debt-to income ratio by state:
*News organizations have the right to reuse this data, provided that ICE Mortgage Technology™, Inc. is credited as the source. For more information see our Privacy Policy.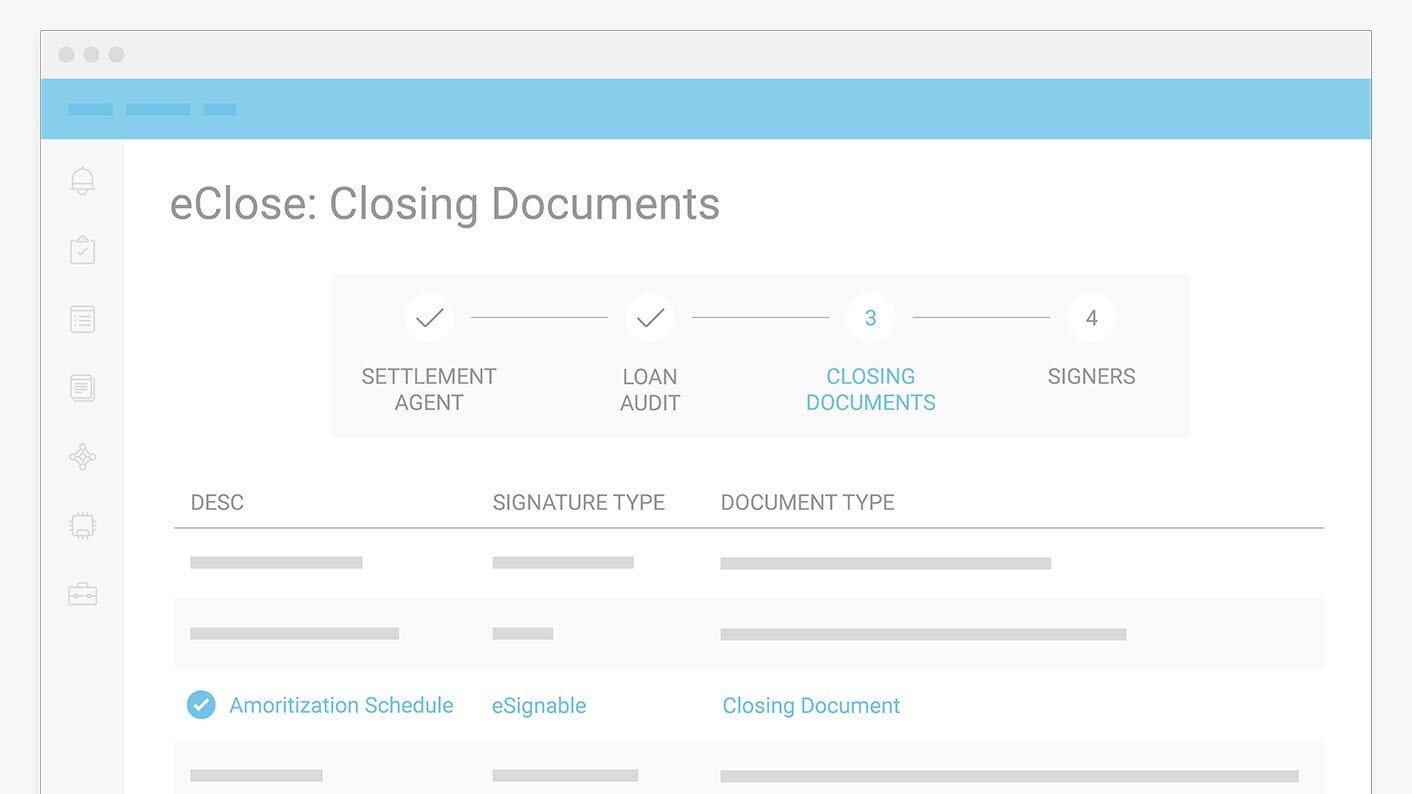 One partner to deliver a comprehensive eClose solution.
Encompass eClose provides a single source of data within the industry's leading LOS.
See the Encompass eClose solution
Trusted expertise and a streamlined workflow
Used by more mortgage companies than any other solution, Encompass enables you to make smarter decisions, lower costs, ensure compliance, and drive innovation across every aspect of your workflow. What can we do to help you stay ahead of the market? See the current market conditions:
*News organizations have the right to reuse this data, provided that ICE Mortgage Technology™, Inc. is credited as the source. For more information see our Privacy Policy.
*News organizations have the right to reuse this data, provided that ICE Mortgage Technology™, Inc. is credited as the source. For more information see our Privacy Policy.
Best-of-breed technology and intelligent automation for a truly digital mortgage
The ability to scale, increase efficiency, expand capacity, improve communications, and simplify the experience has become the number one priority for lenders of all sizes. There is a tremendous upside opportunity for those who can digitize and streamline the loan workflow and differentiate themselves from the competition for homeowners across the country.
See the ICE MT Platform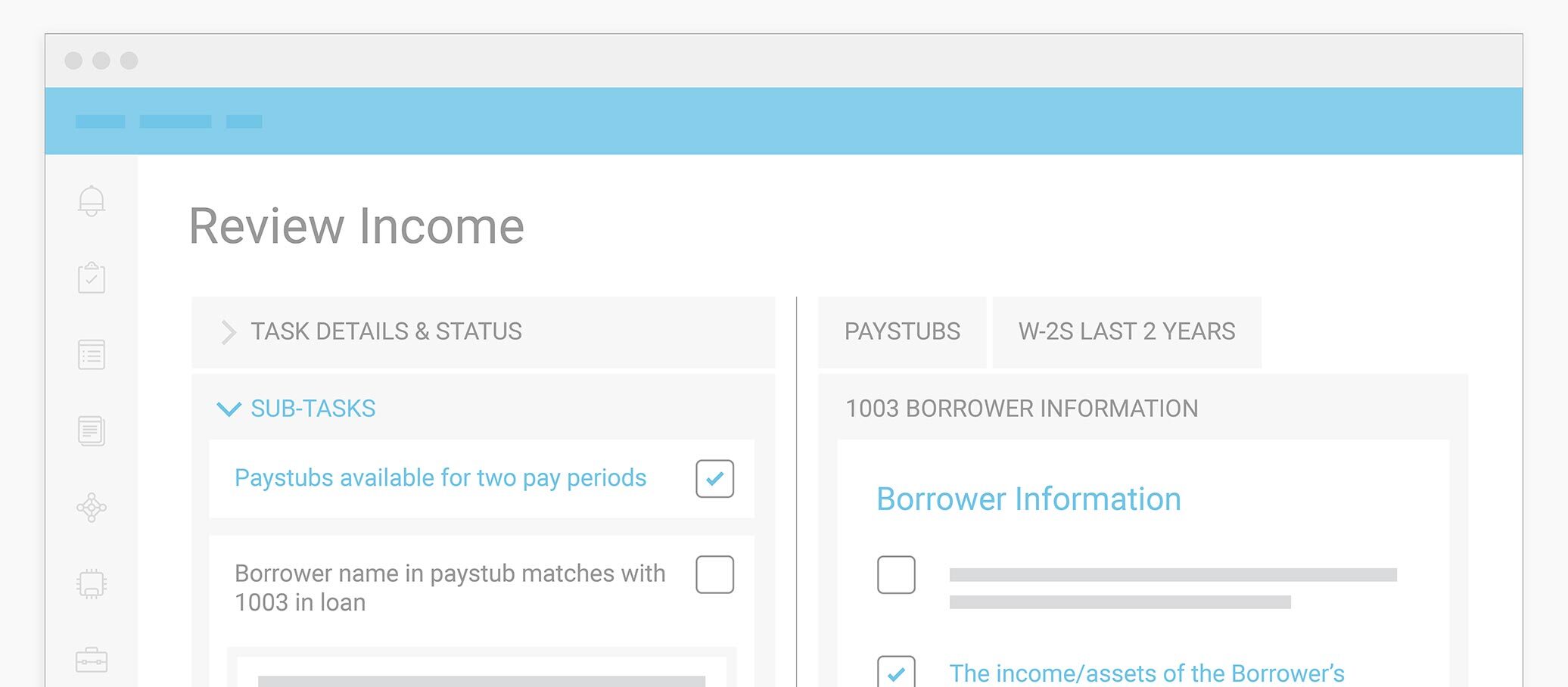 What sets us apart?
When it comes to mortgage technology, we guide with unmatched expertise. We lead in machine learning and automation. We simplify complicated workflows and compliance. Without our connected network, these unparalleled opportunities would not be possible. Between technology and real-time data. Between innovation and scale. Between all parts of the ecosystem.
See the ICE Mortgage Technology suite of products
Customer Success Stories
"We increased our volume by 40%, and did it with less staff. A lot of that has to do with the technology."

Becky Helvey
SVP, Administration
Prosperity Home Mortgage
See more stories
Join the ICE Mortgage Technology Team
Make a difference from day one
Our innovations and successes don't come from just one person. They come from a community that's connected to each other, working to power a bigger picture and a brighter purpose. We're visionaries. We're innovators. We're hiring. Come join the team that's delivering the technology that is powering the American Dream of homeownership for thousands of people every day.
Join the ICE Mortgage Technology team