Automate your consumer engagement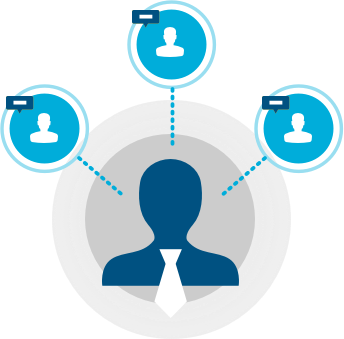 Stay engaged
Don't let your leads go cold. Enable your team to reach more potential borrowers by keeping new opportunities warm with automated, personalized, and mobile-friendly emails and texts tied to key events and loan milestones.
Communicate faster
Responsiveness can make or break new business. Loan officers who engage with interested buyers immediately convert 4X more business and offering personalized, multi-channel communications can ensure you reach the borrower via their preferred method.
Enforce consistency
Deliver the right message. Ensure you have control over what your loan officers are saying to borrowers. Make it easy for your team to stay compliant and deliver a consistent message with automated, corporate-approved communications.