Lead follow-up made easy
Reach more prospects
Stay focused on selling—let automation handle the details. Sales reps often spend half of their day doing unproductive work instead of selling. Let your sales team focus on what they do best—closing deals. Velocify LeadManager Enterprise helps your sales teams reach more potential buyers by automating routine tasks, such as setting reminders or determining who to contact next and how to contact them.
Respond faster
Don't let leads fall through the cracks. Research shows that responding to a lead within one minute doubles the likelihood of conversion. Velocify LeadManager Enterprise automatically distributes leads to the right rep at the right time for immediate follow-up via phone, email or text message. It's the only solution that integrates texting into a unified, multi-channel sales engagement solution.
Boost production
Ensure every rep follows best practices. You may have a proven sales process, but is every rep following it for every prospect? Velocify LeadManager Enterprise uses advanced logic to prioritize leads, setup reminders, and trigger follow-up actions. It's easy to ensure that reps follow a consistent process, based on your best practice.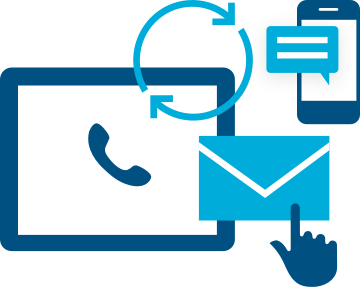 Unify your communications
Velocify LeadManager Enterprise is the only sales engagement platform that integrates the right mix of communications to help reps stay focused and engage prospects across phone, email, and texting. Automated triggers help to ensure you never forget to contact the prospect using the best communication channel at the appropriate stage in the sales cycle.
Full-featured dialer powers high-quality speed-to-lead: With the option of a fully integrated sales dialer, Dial-IQ, built right into Velocify LeadManager Enterprise, reps don't just make more calls, they make the right calls at the right time. With sophisticated lead routing, inbound / outbound capabilities, real-time reporting, and advanced coaching features, Dial-IQ helps you never miss an opportunity to be first.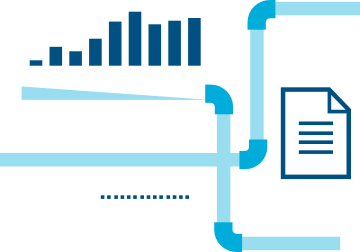 Real-time reporting and analytics
Ensure pipeline accuracy: No two reps log information the exact same way. The result? Inconsistent data and an inaccurate view of your pipeline. Velocify LeadManager Enterprise automates status changes so you can trust your pipeline data.
Visualize data trends: Don't waste time exporting, pivoting, and number crunching just to see what's going on. Velocify LeadManager Enterprise delivers easy-to-understand, real-time analytics to make quicker, more informed decisions.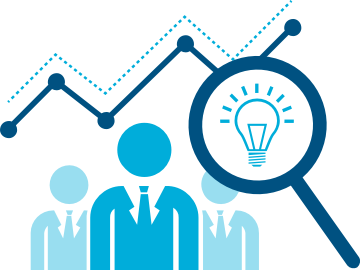 Visualize trends to improve performance
Velocify LeadManager Enterprise empowers sales leaders and system admins with the real-time intelligence and visual breakdown they need to make quicker, more informed decisions.
Analyze lead sources: In just a few clicks, get real-time feedback on the quality of your lead types to analyze your top conversion and ROI sources. Granular filters enable you to drill down to discover your most productive investments.
Improve team performance: Easily evaluate progress between teams, regions, or reps to recognize best practices and identify coaching opportunities. Ensure that your contact strategy is followed and your resources are deployed more efficiently throughout the sales funnel.
Capture: Integrates data from website lead forms, marketing automation systems, and over 1,400 lead source providers
De-dupe: Provides alerts when existing prospects enter system and automates the consolidation of duplicate lead records
Score: Calculates numeric lead scores based on lead attributes, and uses scores to drive priority lead distribution
Distribute: Drives an unparalleled ensemble of push, pull, and hybrid intelligent lead distribution options
Prioritize: Ensures the highest value opportunities are always worked first, removing the guesswork for sales
Automate: Delivers industry-specific and custom workflows, predefined sales actions, and communication templates
Engage: Enables communication with prospects using the right tool including phone, email, individual text or bulk text
Nurture: Distributes automated email and SMS drip messaging at appropriate stages within the sales cycle
Analyze: Provides valuable sales funnel insights with intuitive dashboard, reporting, and metrics monitoring
Velocify Dial-IQ®
The most reliable and functionally-rich sales dialer built for the mortgage industry. It not only enables more calls to happen, it ensures your loan officers make calls that drive conversations to actionable next steps. More productive calls, faster closing rates, and real-time reporting insights make Dial-IQ a must have tool for your team.