Velocify Pulse
Streamline and enforce your unique sales process within Salesforce so your sales leaders, Salesforce admins, and loan officers can focus on growing the business and closing more loans. Your Salesforce environment will instantly become a powerful sales prospecting, closing, and reporting engine.
Velocify LeadManager Enterprise
Are you ready to increase your lead conversion rates by up to 400%? Retrieve mortgage leads from over 1,400 integrated lead sources, automatically distribute new leads and reassign unworked leads, prioritize all sales communications, and create customized sales workflows so all leads are acted upon. Respond faster to high-priority leads, sell smarter, and close more loans.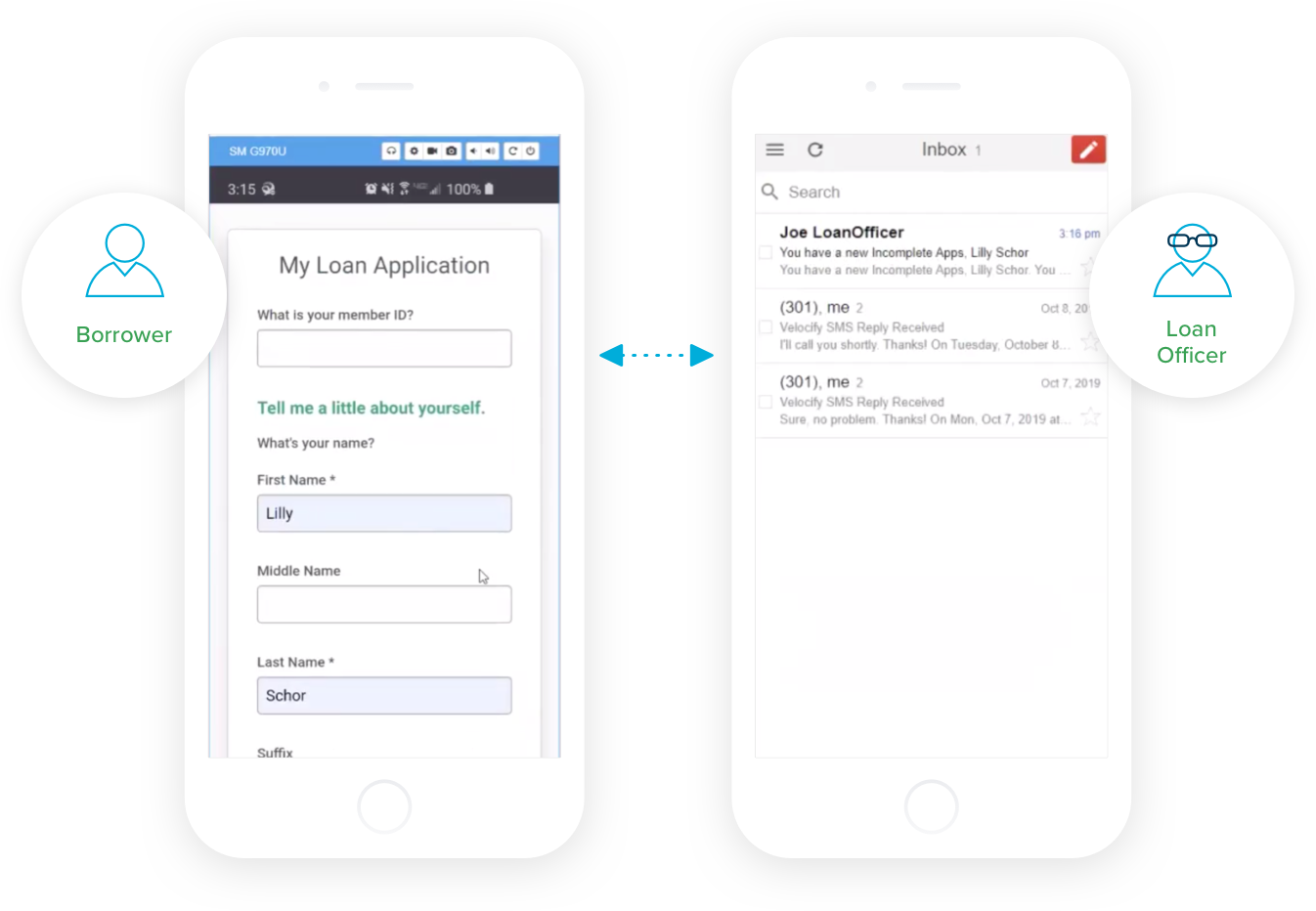 Velocify LeadManager Essentials
Did you know that over 40% of consumers who start an online application never finish it? Give your team the tools to maximize online applications and capture more business – without any additional burden on your loan officers. Start seeing how delivering automated texts and email communication could help you convert more applications, speed up the loan process, stay compliant, and enforce consistency across your messaging.
Velocify LoanEngage
A powerful sales and marketing platform that manages referral partners and streamline sales and marketing processes so loan officers and lenders can build and grow their most important business relationships. Enjoy productivity, compliance, and visibility at all of your company while keeping realtors in the loop and giving borrowers a world-class experience.
ICE Mortgage Technology's Consumer Engagement solutions
Want more business? Deliver better engagement. In today's margin compressed mortgage market, lenders have to maximize every opportunity. ICE Mortgage Technology's Consumer Engagement solutions allows you to attract more borrowers, engage leads and referrals, convert more opportunities, and grow customers for life.
Take your business to the next level with ICE Mortgage Technology Professional Services.
Offering customizable implementation packages, advisory consulting, custom solutions development and project management. Our Professional Services representatives are ready to help you optimize your system and improve operational efficiencies so you can get the most out of your investment.
Trusted by industry leaders