Simplifile®
SIMPLIFILE PARTNER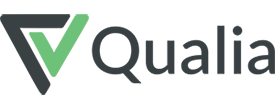 Qualia
Qualia empowers title settlement professionals and real estate law firms with an all-in-one, easy-to-use property transfer software platform for more efficient and secure real estate closings. Its award-winning intuitive design and hassle-free onboarding are just a few of the many reasons why professionals across the country are switching to Qualia, the future of title settlement software. Learn more at www.qualia.com or call 855-441-5498.
We love our Simplifile partners.
At Simplifile, we work tirelessly for the success of our customers, and we have teamed up with some of the best organizations in the industry to provide the most simple, streamlined online document solutions.
Become a Simplifile Partner