Simplifile®
SIMPLIFILE PARTNER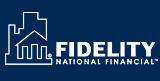 Fidelity National Financial
Fidelity National Financial, Inc. (NYSE: FNF), number 264 on the Fortune 500, is a leading provider of title insurance, specialty insurance and claims management services. The company is comprised of three primary subsidiaries: Fidelity National Title Group, Inc. and Fidelity National Property and Casualty Insurance Group, both wholly owned subsidiaries of FNF, as well as Sedgwick CMS, a minority-owned subsidiary.
We love our Simplifile partners.
At Simplifile, we work tirelessly for the success of our customers, and we have teamed up with some of the best organizations in the industry to provide the most simple, streamlined online document solutions.
Become a Simplifile Partner