Simplifile®
SIMPLIFILE PARTNER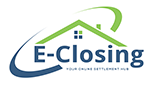 eClosing, LLC
eClosing, LLC is a leader in innovative software solutions for the Land Title industry. Their flagship title processing system, eClosing, is a completely web-based title processing suite designed to streamline the workflow of title agents, allowing them to process files more efficiently. eClosing allows users to prepare all loan and closing documents, fund and disburse files and manage the entire closing process from an easy to use web-based environment. The eClosing suite includes a robust escrow accounting module, offsite electronic document storage, client-side access and marketing tools, as well as integrations with service providers like FedEx and Ernst Publishing.
We love our Simplifile partners.
At Simplifile, we work tirelessly for the success of our customers, and we have teamed up with some of the best organizations in the industry to provide the most simple, streamlined online document solutions.
Become a Simplifile Partner