Simplifile®
SIMPLIFILE PARTNER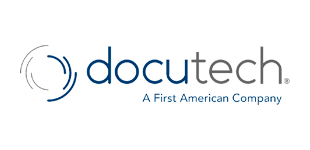 Docutech
Founded in 1991, Docutech sets the standard in providing unrivaled customer service and a wide range of document technology solutions for mortgage, home equity, and consumer lending from document generation to eDelivery, eClose, eSign, print fulfillment, and customer communication management. Integrated with Simplifile, Docutech's service creates a seamless eClosing solution for agents, lenders, and borrowers that allows each transaction to be as digital as possible.
We love our Simplifile partners.
At Simplifile, we work tirelessly for the success of our customers, and we have teamed up with some of the best organizations in the industry to provide the most simple, streamlined online document solutions.
Become a Simplifile Partner