Simplifile®
SIMPLIFILE PARTNER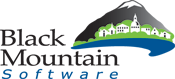 Black Mountain Software
Black Mountain Software, Inc. is a Montana-based firm serving over 400 local governments in states from coast to coast. We have been in continuous operation since 1988, providing quality software, service and support. We've developed numerous software products, with a focus on accounting and billing related software, specifically to serve Municipalities, Counties, Schools, Water/Sewer Districts and other types of local government organizations. Our document indexing and recording system, used by Montana counties starting in 1994, provides recording, indexing, imaging and advanced search and filter capabilities.
We love our Simplifile partners.
At Simplifile, we work tirelessly for the success of our customers, and we have teamed up with some of the best organizations in the industry to provide the most simple, streamlined online document solutions.
Become a Simplifile Partner