Set your LOs up for success while enhancing borrower satisfaction
Feel like there aren't enough hours in the day to deliver personalized, high-touch communications to every borrower and prospect? Get the tools you need to deliver an experience that leads to happier borrowers, repeat business, and professional growth.
Sign me up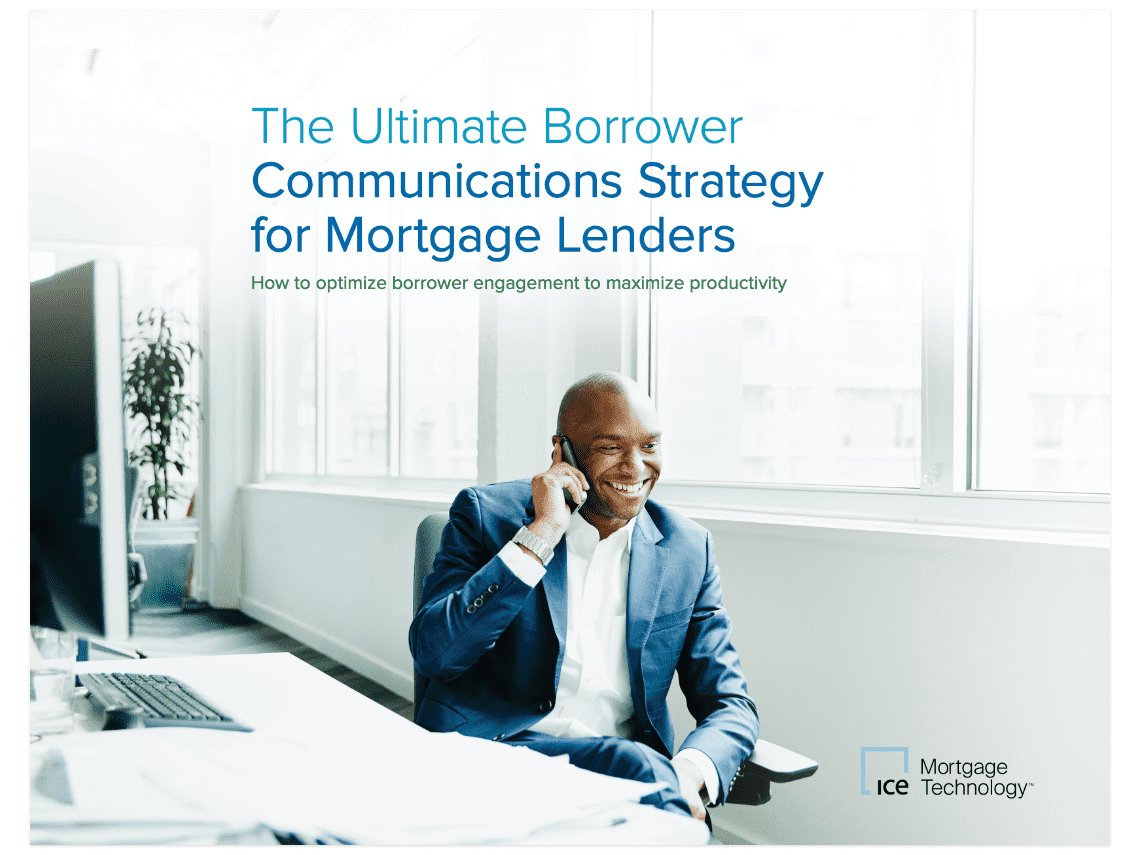 Featured resource
The Ultimate Borrower Communications Strategy for Mortgage Lenders
What's the best way to let prospects know you want their business, without those messages morphing from persistence to irritation? Do speed and channel of contact really make a difference in response and ultimately, conversion rates? We turned to science—in the form of a Velocify® study—to find out the answers and captured them in this new eBook.
Download now
Tips to close more loans, faster
Feel confident that you're delivering the right message, at the right time, via the right channel. We've gathered our top resources to ensure your borrowers don't feel left behind.
90% of borrowers are looking for more communication
Attract, engage, convert, and grow more business
Target your audience with one-to-one marketing, prioritize leads, increase engagement with your buyers, close more deals, and get your borrowers into homes faster. Sound too good to be true? Our solutions are designed to deliver the support you need, and the experience your borrowers actually want.
Stay connected by joining our
"ENGAGE Community"

email list below for the latest news and updates.
* Required information
By submitting this form, you agree to receive marketing communications from ICE Mortgage Technology. You can unsubscribe at any time. Your personal information will be handled according to ICE Mortgage Technology's Privacy Policy.